[vc_row full_width="stretch_row" css=".vc_custom_1588587547909{padding-top: 40px !important;padding-bottom: 42px !important;background-color: #333333 !important;}" el_class="pages_title"][vc_column][vc_custom_heading text="RESEARCH" font_container="tag:h2|text_align:center|color:%23ffffff" use_theme_fonts="yes"][/vc_column][/vc_row][vc_row full_width="stretch_row" css=".vc_custom_1588588413051{padding-top: 65px !important;padding-bottom: 25px !important;}"][vc_column][vc_column_text single_style=""]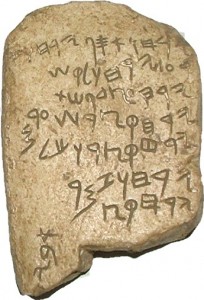 1. Free To Download The Set Apart Scriptures of YHWH
A.
RESTORATION SCRIPTURES TRUE NAME 3rd EDITION
B.
HalleluYah Scriptures
C.
" The Scripture" in with Hebrew Origin  Free Download PDF:
D.
YHWH Hebraic Roots Bible Bible translated from the Aramaic….with study notes…3rd Edition……PDF
The Blue Letter Bible: Bible study software with Greek and Hebrew word tools
F. E-Sword Scripture Download
www.E-Sword.net ( Pls remember to add "The scripture1998+" into your list)
6. Web Link

 

http://promotethetruth.com

/

  Welcome to the TRUTH as backed up and documented by the ORIGINAL and EARLIEST SCRIPTURES AVAILABLE!
7. Web Link Know His Name    http://knowhisname.com/ Study site with a number of articles focused on how to pronounce Yah's name.
8. Web Link

Sacred Name Expositors

 h

ttp://sacred-name.info

/We are a Sacred Name ministry providing well-researched information from modern 

scholarship

 on the question of the true name of our Heavenly Father.
9. Web Link

The Messiah"s Purpose

 

http://www.themessiahspurpose.com/

The goal here is to give you a refreshing approach to biblical interpretation. I don't want to say a new approach or interpretation, because the scriptures say there is nothing new under the sun (Ecclesiastes 1:9)…instead I will say a Ruach Kodesh (Set Apart Spirit) interpretation.
"In That Day" is an exhortation ministry , looking to the imminent biblical redemption and restoration "in that day" – the millenial Messianic Era Of Yahushua, YHVH's Great Redeemer and Shepherd, Unmerited Favor, Joy and Shalom in the perfect love of our Redeemer YHVH of Hosts, the First and the Last, (Isaiah 44:6),who is Yahushua Messiah as testified by Moses, the Biblical Prophets and the Apostles.
…..And Many Others
16.Messenger of The Name
17.Followers of Yah
18. Eagles Haven Assembly
19.Todd Bennett – Walk In The Light Book Series
Yahuwah's Truth
21. Research The Scriptures
24. E-Sword Scripture Download
25. Introduction To Ancient Hebrew
26. Torah Calendar
4. 
Prof. Rachel Elior explains how the sages invented Judaism as we know it
Pharisees who disputed the legitimacy of the Hasmonean priests and kings and
who argued with the Zadokite priests about the solar calendar…
27.

Yah's Praise & Yah's Teaching in Chinese:
Returning to The House of Yashar'al,R

estoring The Hebraic Root of Yah's Reign
[/vc_column_text][/vc_column][/vc_row]