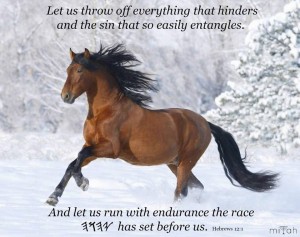 Heb 1:3

(Yahushua)

Who being the brightness of his Esteem and Honor, and the express image of His person, and upholding all things by the word of His power, when He had by Himself purged our sins, sat down on the right hand of the Majesty on high

(YAHUWAH)

;

[See Psalm 75:3]
Heb 1:8-9

But unto the Son he saith, Thy throne, O Aloahiym, is for ever and ever: a sceptre of Righteousness is the sceptre of thy kingdom

(reign).

Thou hast loved Righteousness, and hated iniquity; therefore Aloahiym, even thy Aloahiym, hath anointed thee with the oil of gladness above thy fellows

[See 1 Sam 2:6-10; Psalm 45: 6-7; John 17:17].
This message is in three (3) parts, and is certain to challenge the flesh of each and every reader. As always, please turn to the Sovereign Counsel of YAHUWAH Aloahiym for authenticity of Truth, before rendering acceptance or rejection of this message, in whole or in part. YAHUWAH alone is the ultimate and final authority, and it is His witness that counts; not that of man.
[See John 3:11; 2 Cor 4: 3-6; Heb 2:4; 1 John 5:9].
Shalom. – –
Eyd & Yahn EL Stephenson