The Man Child of the Book of R...
1

Ministry of Aloahiym
2

The High Calling Of Your Life
3
Posted by Eyd & YahnEl | 0 Comments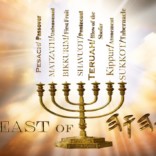 Resting in His Sabbat 1 You Tube link  Heb 4:10 For the one, having entered into His rest, has himself also rested from his works, as Elohim rested from His own. Heb 4:11 Let us therefore do our utmost to enter into that rest Shalom. Simply by listening to this music in your Sabbat day you could… 1. Open up to receive the Almighty Creator YHWH's healing. This...
Read More
Posted by YAH's Followers | 1 Comment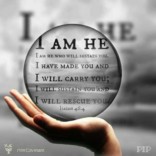 YAHUWAH's Light – Encounter 1 by Nathan Brewer I've been a PGO member for about 3 or 4 months now and have already began experiencing the light of YAHUWAH in a way like never before. Last week, I'd spent an entire evening praying to the Father, and continued my time in prayer into the early hours of the morning. After praying for a revelation, and...
Read More
Posted by Eyd & YahnEl | 1 Comment

To Know When A Day Begins, Lets Look at the Beginning: HaYom – The...